Vanessa Tang
General Manager Talent Management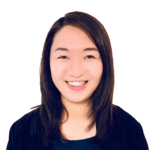 Vanessa joined Mango Aviation in 2018, with almost 12 years of in-house talent acquisition and development experience across the aviation and travel sectors.
Vanessa's track-record of success spans highly productive teams in demanding work environments, including: quintupling the employee talent for a low- cost carrier over 4 years at Hong Kong Express, scaling an online travel agency with Zuji, sourcing talent of a start-up loyalty platform Reward-U, mass recruitment to establish a greenfield ground handling company (HAGSL) in 3 months, and identifying high quality pilot talent for narrow and widebody fleets in Asia.
We believe in accountability and value for money!
No project is too large or too small, nowhere is too far away!