Joo Hwee Hui
Strategy & Regulatory Head
Singapore, Hong Kong, China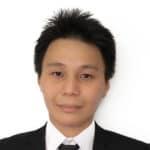 Joo Hwee has accumulated over 10 years of strategic development and program management experience spanning a cross variety of airlines, travel start-ups and group investment holding companies operating across Asia.
Focusing on market entry strategies and business build opportunities, Joo Hwee is adept at taking new concepts particularly in aviation, from the initial envisioning through to design and build. Including addressing key enablers such as financing and regulatory.
We believe in accountability and value for money!
No project is too large or too small, nowhere is too far away!