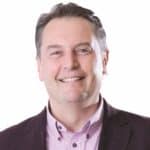 With nearly 30 years in the aviation industry and focus on low cost and business aviation airline sectors, Andrew has broad experience from holding leadership positions at a variety of travel businesses across the UK, Americas, Middle East and Asia.
Andrew is a specialist in executing airline start-ups and restructurings, particularly focused on the LCC sector. He has also guided the launch and build of a variety of travel businesses, ranging from customer loyalty through to online holidays.
We believe in accountability and value for money!
No project is too large or too small, nowhere is too far away!