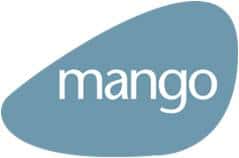 Mango Aviation Services is the aviation advisory subsidiary of Genki International Partners. Our specialisation is in start-ups and early growth stage companies. We offer implementation and project-management expertise to clients seeking to quickly achieve launch or faster, more sustainable growth. Our experience encompasses the full range of airline business models, from LCCs to regional airlines, cargo, and business aviation.
Mango Aviation Services' unique value
Our team is made up of people who have extensive experience gained in senior line management positions at the leading airlines and aviation companies around the world.
This ensures the solutions we deliver are creative yet realistic, best practice yet tailored to local market conditions.
Where we differ from most advisory businesses is through our ability to place experienced aviation executives in the key positions to work seamlessly with your management team, for extended periods of time.
We have built our own business in accordance with low cost, best practice business design. This means that our fees are little more than the equivalent of hiring an equivalent, high calibre, international standard employee.
Aviation investment analysis
Start-up and launch
Financial services
Restructuring
Aircraft acquisition
Commercial
Airline operations
Outsourcing
Crew proficiency
Business aviation
Cargo
Airports
Recruitment & Training
Engineering